For close to two decades, Dragon Engines has built a reputation as one of the foremost Fleet Support Companies in the UK and as one of the Premier engine suppliers world-wide via a commitment to the quality of service, products and customer care we provide.
Customer Care is our #1 Priority.
Getting you a Competitive Price is our Second.
We Only Work to the Highest of Standards.
Dragon automotives are an adept team of mechanics and engineers.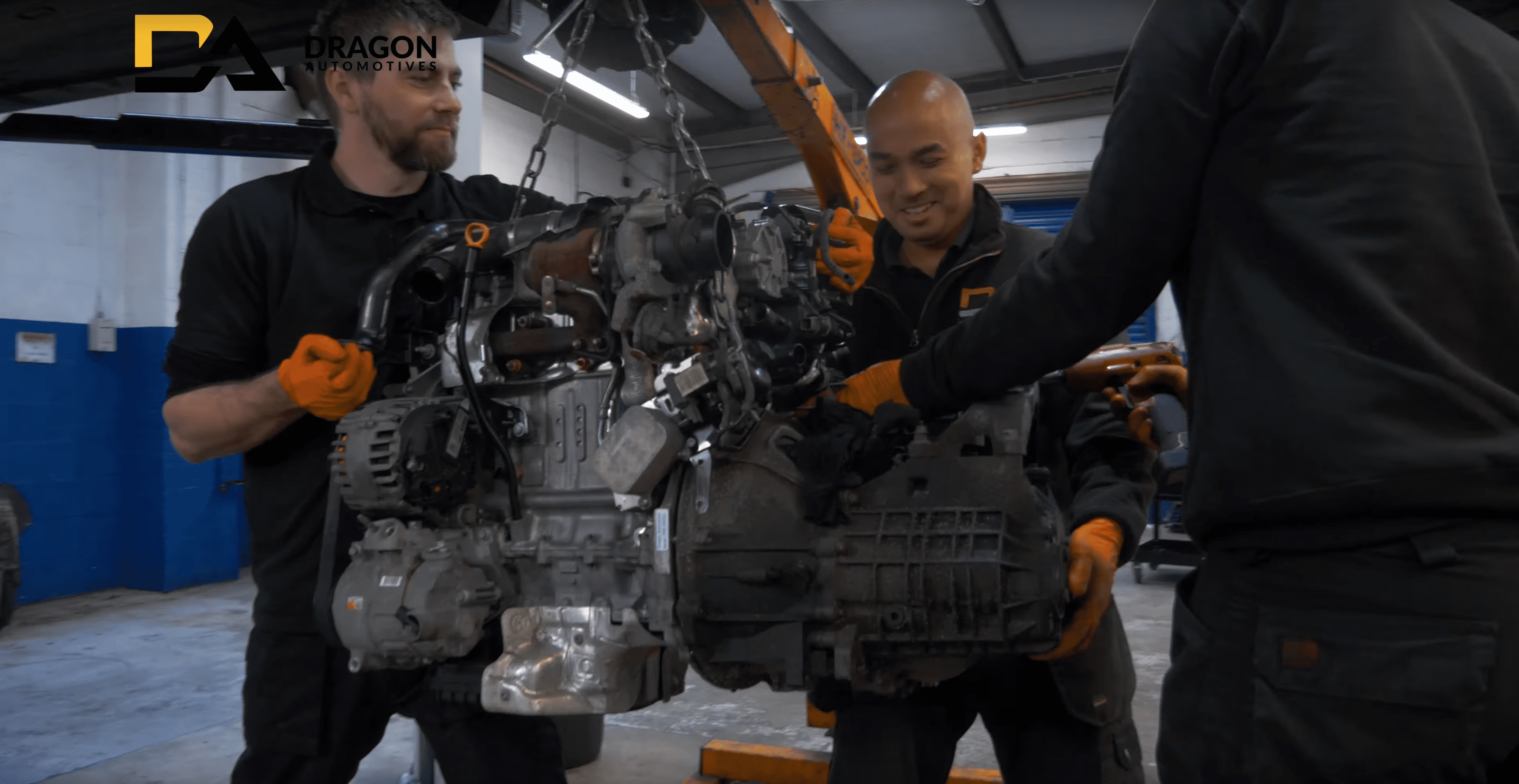 From your initial contact your needs and requirements are put first. You'll talk to our experienced office staff who will create a job allocation for the proposed work. You'll discuss what your problem and requirements are in depth so that dragon automotives can successfully lead you to the next steps.
Dragon automotives will then take the vehicle for analyzing. The experienced workshop staff will assess and determine what needs to be done, taking detailed checks and inspections, working out the best way to proceed forward. The information gained is then passed back to office for prices to be found for either reconditioning or new parts, and the associated time to complete the task. We ultimately find out if the repair is financially viable to the customer before proceeding.
If a viable option is found you the customer can then choose to authorize the work to proceed. On authorization our team of engineers will begin working towards firstly stripping the vehicle of all defective parts. Parts that are being reconditioned will be cleaned, fixed, and built back to manufacturer's standard. New parts are ordered through our reliable connections in the industry and dispatched to us in a timely manner. Everything is always to the manufacturer's standards on completion of work.
Our team assess and analyze the repairs. The vehicles then go through a quality control check system, that determines if the repairs meet our approval, and do they meet manufacturers approval and standards. The customer is then updated one final overall check is then passed on the vehicles before having a full valet, and then finally returns to the customer.